There are many ways to get involved with the Eagle Chamber of Commerce. Check out the monthly and annual events we host below. Consider participating in programs we offer to the business community.
The Eagle Chamber holds regular monthly mixers on the 3rd Thursday of every month from 5:00 p.m. to 7:00 p.m. Take advantage of this opportunity to network and meet your business neighbors in an informal setting. These events are a great way to share information about your business and learn about other members. Fun, food, drinks and even prizes. Free to chamber members and be sure to bring plenty of business cards to hand out. Mixer locations change every month so be sure to check the Eagle Chamber Events Calendar for venue information. For details on scheduling a date, contact the Eagle Chamber Office.
See Chamber Emails and Events Calendar for upcoming dates.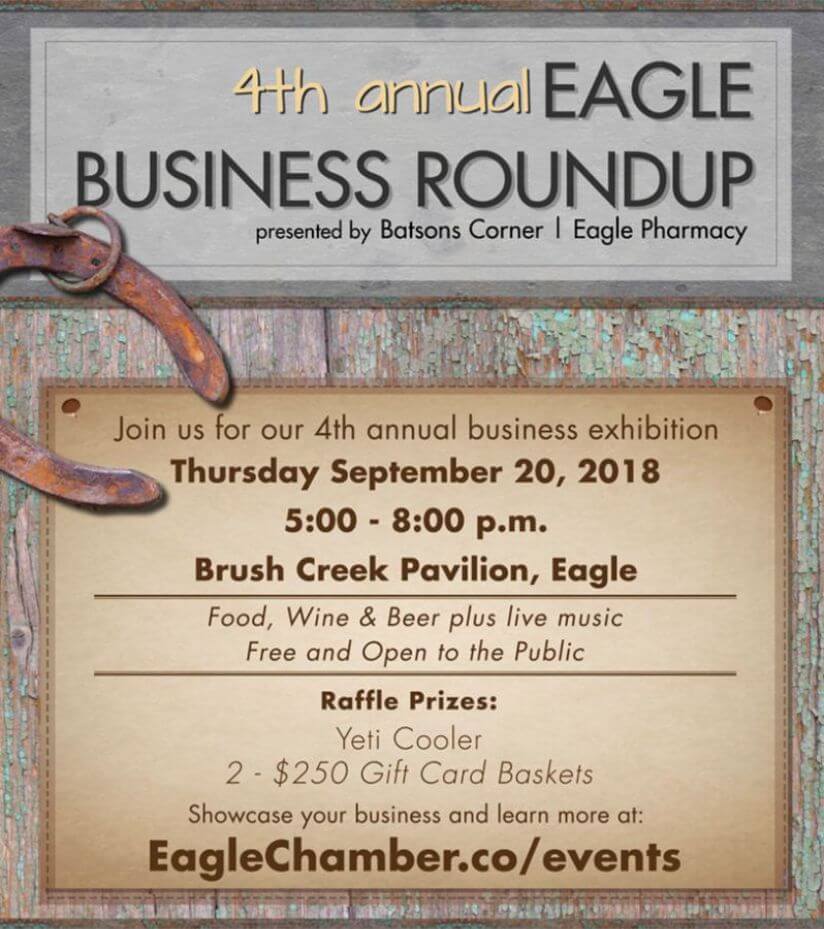 Business Roundup is our annual trade show for businesses in the Eagle community to showcase their products and services to new customers, suppliers and other businesses. It's where businesses and consumers network to forge good business relationships face-to-face, to keep the wheels of business running smoothly. Held  Thursday September 24, 2020, 5-8 pm LTBA, the event is open to the public.
Sponsored by Boone's Wine & Spirits, the Screaming Eagle Golf Tournament is a signature event and fundraiser, taking place each Spring at the Eagle Ranch Golf Club. Proceeds from this great event go towards the Eagle Chamber Scholarship Fund, awarded each year to a deserving local high school seniors for their continued pursuit of higher education. Opportunities to promote your business and support the tournament include event sponsorships, hole sponsors, beverage cart, lunch and post –party sponsorships, hole-in-one sponsors, and many more. The Eagle Chamber is always looking for volunteers to help in pre-planning for the event, as well as help the day of the event.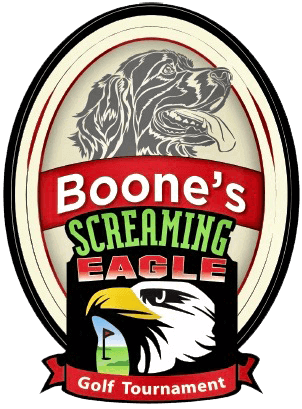 Said the Vail Daily: "Christmas on Broadway is so charming that if Norman Rockwell was still alive he'd paint it." Eagle's Christmas on Broadway transforms downtown Eagle into a Christmas village on the first Saturday of December. It was started more than two decades ago, after a group gathered for lunch at an Eagle Chamber of Commerce meeting and came up with the idea for a Christmas celebration in downtown Eagle… And it's still going strong a quarter century later!
The Christmas spirit fills the air, inspired by WassailFest that runs from Thursday through Saturday.  That afternoon the traditional parade down Broadway features close to 40 participating groups or floats.  The creative design of the floats and the decorated vehicles amazes us as they get better each year.  Santa Claus arrives in a 1904 carriage drawn by two Percheron horses (thanks to Ed Oyler); what a breathtaking sight!
The Eagle Chamber of Commerce has coordinated Christmas on Broadway for more than a quarter of a century.  We have more activities than ever, including a Santa's Workshop, a Live Nativity, a blazing bonfire and live music in the Town Park following the parade.
We are especially grateful to the event sponsors and our partners at the Town of Eagle who made the event possible.
Volunteers are the backbone of this event and a special 'thank you' goes to the coordinating committee, parade volunteers and participants, and first responders for their assistance in creating this memorable event.
The Christmas spirit is alive and well in Eagle; come experience it in December and enjoy Eagle throughout the following year!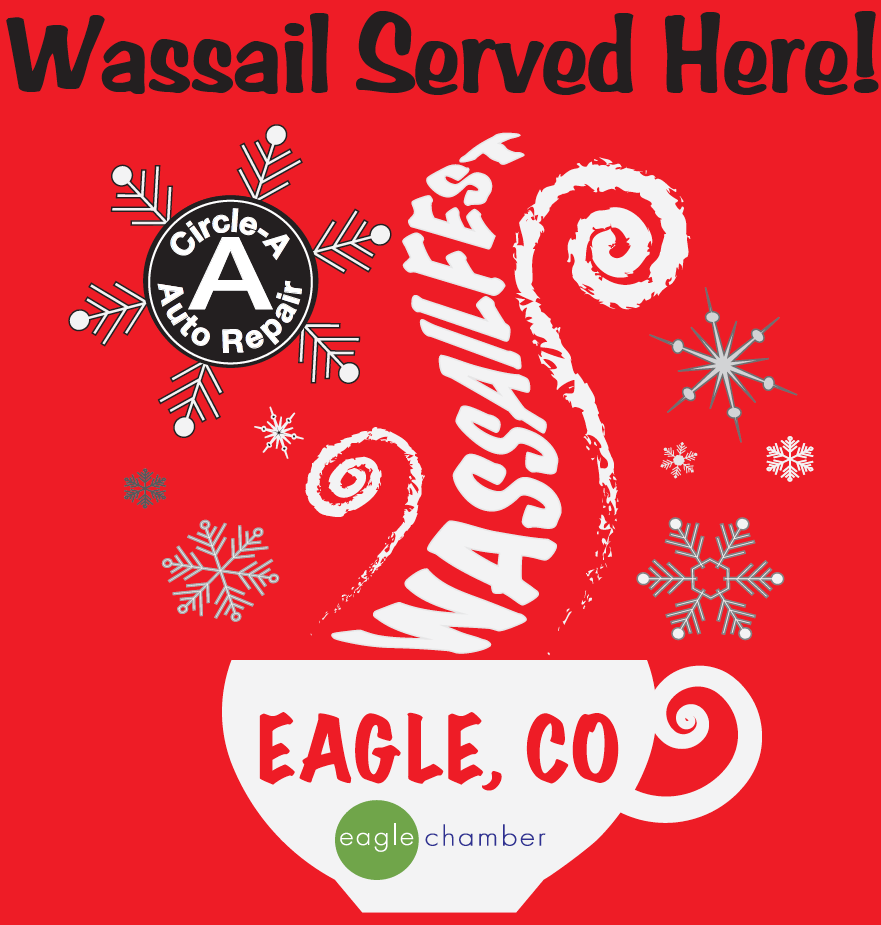 WassailFest is held in conjunction with Christmas on Broadway beginning the Thursday following Thanksgiving through the first Saturday of December.
What is Wassail (sounds like 'wassle')?
In Old English, the word meant 'be you healthy'; it came to be known as hot mulled cider,traditionally drunk during wassailing, a medieval ritual intended to ensure a good cider apple harvest the following year.
Businesses provide visitors with free cups of Wassail and then the visitors compare the various Wassail recipes and vote for their favorite.  The business receiving the most votes is the Wassail Meister for the year and receives a hand-carved trophy to display in their business until the next WassailFest.